Welcome to Platinum Refinishing
Give your bathtub new life! Don't Replace It, Reglaze It!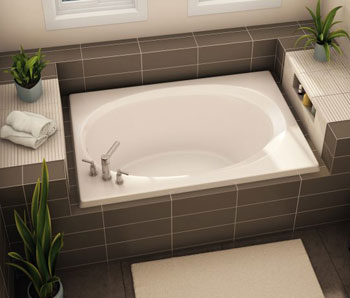 Platinum Refinishing will restore the look & feel of your bathtub, cabinet, countertop or tile – guaranteed!
South Florida's Platinum Refinishing is the source of all your kitchen & bathroom refinishing needs, including bathtub reglazing, tile resurfacing, cabinet recovering, and sink & counter top refinishing, all in the custom colors you want for your kitchen or bathroom. Get the look of a new bathroom or kitchen without the long remodeling process or expense.
Planning a bathroom or kitchen remodel? There's no need to head to the home improvement center to pick out a new bath tub or shower. Platinum Refinishing gives you the ability to enjoy a new look that matches your design needs, without the time and cost of removing and replacing large fixtures or tile. Plus, refinishing your bathroom or kitchen can instantly add value to your home or rental property!
No Dust or Fumes!
We use a portable exaustor fan that keeps your home free from any dust and fumes that can be originated during the process, so you, your kids or pets don't have to leave the house.
Call Platinum Refinishing at 954-818-6579 to schedule your bathroom refinishing consultation!
Platinum Refinishing is Licensed & insured. Serving Miami-Dade, Broward and Palm Beach counties in South Florida.